Ixion Goes to Shuttleworth - 2003
Adamanda organised an Ixies do Shuttleworth trip.

Shortly after we arrived, Mark turned up on "Rubarb and Custard". He parked next to a lovely three-wheeler and Adamanda took the opportunity for photos and posing.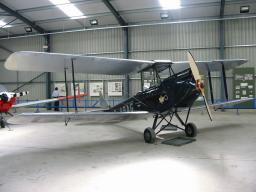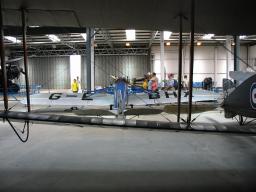 We wandered around hangers full of wondefull old planes, and other things.

Then we wandered out to the farm passed these.

Richimouses daughter works looking after the animals.

With lashing of ginger beer!

Then we wandered around the hangers some more.

Towards the end of the flying the weather deteriorated.

Just time for an IxieRally photo before the off.