Lynmouth Harbour
Lynmouth and Lynton 17-20 August 2001
---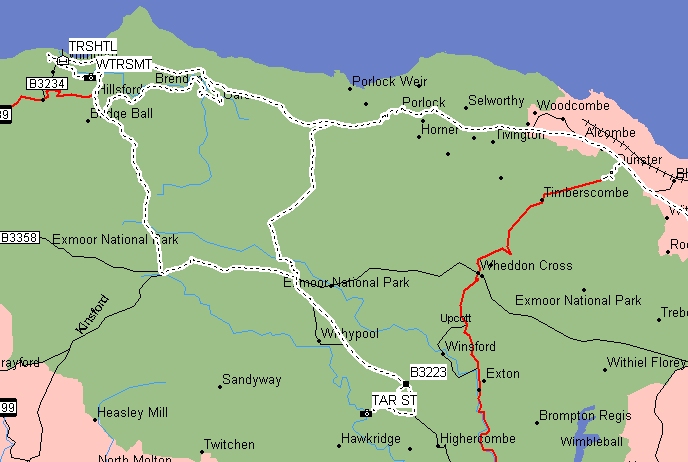 The GPS track of our journey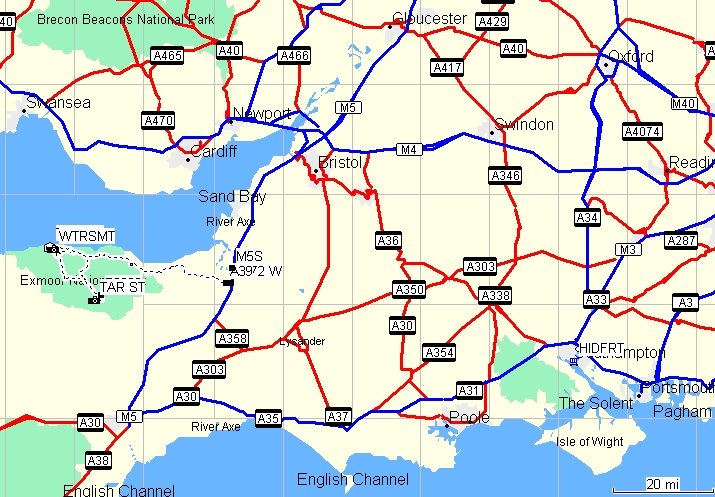 ---
The Tors Hotel
East Lyn river
---
The Lyn mouth
The Lyn from the harbour wall
---
Lynmouth and Lynton Lift Company
This is the only cliff railway in he worls that is totally water powered!
The view from the top of the lift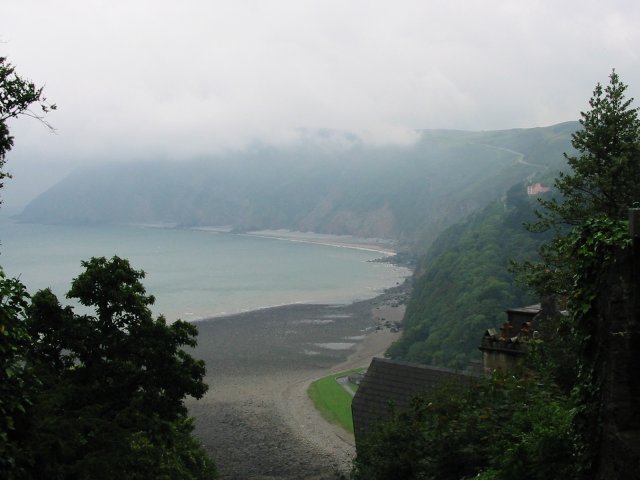 ---
Lynmouth and Lynton Town Hall
This wonderfull building was provided for the twin towns by Sir George Newnes who also paid for the cliff railway.
Inside were several exhibitions, including one on Lorna Doone.
We took refugee from the drizzle in here are were captivated by both the exhibitions and the building itself.
---
The Glen Lyn Gorge
---
Top of the Glen Lyn Gorge
Water carved rock
---
One of the many waterfalls in the Gorge
This fabulous Gorge is not only a site of special scientific interest but also, the home of a privately owned hydro-electric power scheme.
We walked all the way to the top of the Gorge through beautiful woodland including a young Giant Redwood!
---
Tarr Steps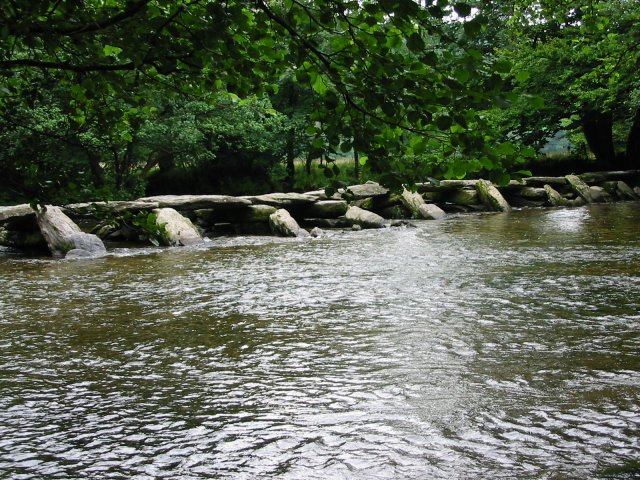 Tarr Steps is a medieval Clapper bridge that crosses the river Barle.
These Steps are at the shallowest, widest and slowest part of the river for many miles and one look at the water after rain makes it clear why the bridge was needed.
---
Stepping Stones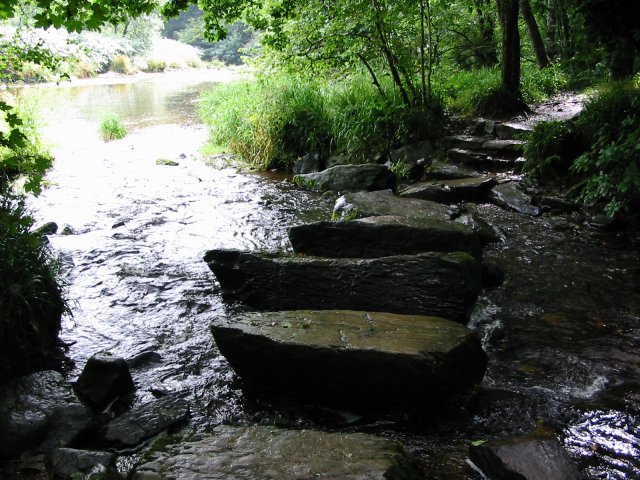 We took the a 1.5 mile round walk from Tarr steps through shady woodland and along the river bank where we came across these stepping stones (designed for people with very long legs).
At the end of the walk we returned to the Steps and the pretty little Tarr Farm Pub for some much needed refreshment before the walk back up the hill to the car park.
---
On the top of Exmoor
---
The two rivers at Watersmeet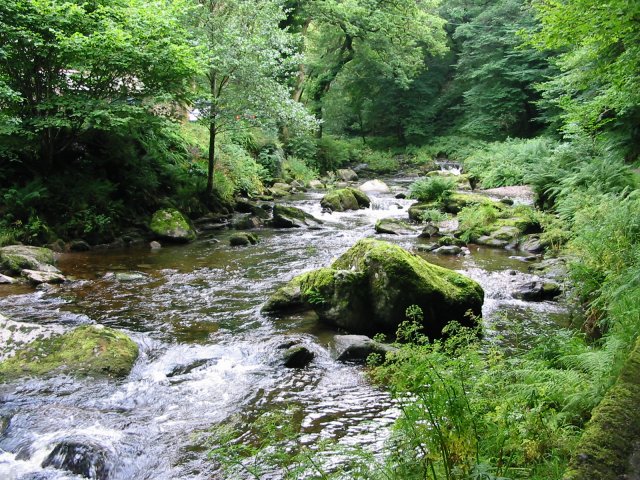 ---
The view of the harbour from the hotel patio
Prepairing to come home after a most enjoyable and much needed break.
---
The old pack horse bridge at Dunster
On the way home we stopped off at Dunster to visit the castle. While there, we found this old bridge and ford (where we went paddling). We also visited Dunster Mill and bought some flour.
Dunster Mill