Ixion Special 2
June 2006
This was the second annual Ixion Steam 'track day' at Talyllyn Railway.
Other than a few mad dashes to various EP's, we've not had a 'proper' holiday since my ankle injury. We certainly hadn't tried camping! However, we thought it would be worth trying to see how well I could cope being in a tent, so when Ixion Special 2 was announced it seemed the ideal opportunity. That way, if things really did go tits-up.com there would be plenty of friends around to help. The plan was to try and stay for several days but to be able to go home at any time if things got bad. Although, amongst other things, we discovered that a tent I can stand up in is now a necessity, we managed to stay for the whole time we had allotted.
As well as the Ixion Special we also managed to visit Aberdovey, the Centre for Alternative Technology, Harlech Castle, Portmeirion and Aberystwyth.
---
Together with a number of other Ixies we were camping at the Tynllwyn caravan park. By the time we arrived most were already settled in.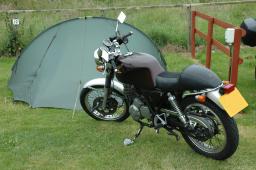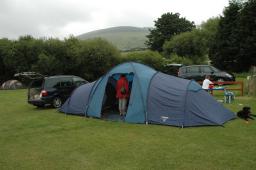 We boarded the train at Rhydyronen station, just outside the campsite.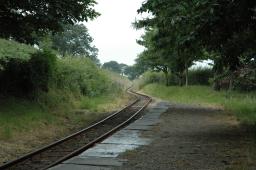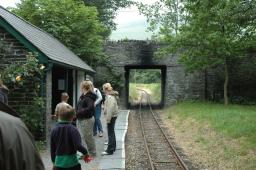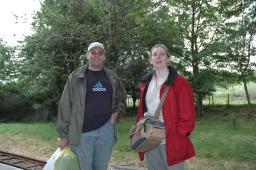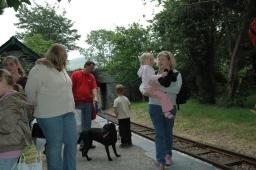 The Tandoor being loaded.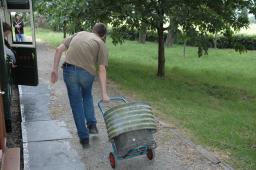 Jeremy

Sheep on the line.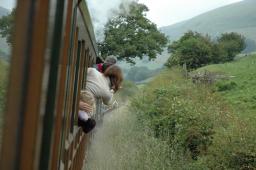 Han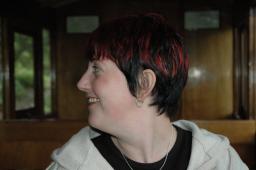 I don't know what Han said to Mike but ...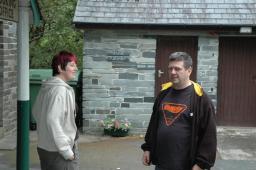 JKB

...Mike finally got the joke.

The clan Bilsbury (who got on at Rhydyronen with us).

At Abergynolwyn the engine was moved to the other end of the train for the journey back.

Steam

Han had a go on the footplate.

Speed.

We returned to Dolgoch Falls for the Barbeque.