EP8: 2003 - Vosges Mountains, France
The 2003 Euro-Prezz meeting was at the Rouge Gazon in the Vosges area of France.
On the way to the EP, we stopped in on old friend and fellow Ixie JaseDaRace: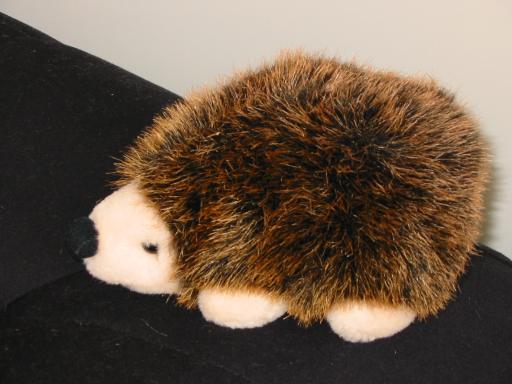 To make us feel at home Jase had left a Hedgehog in our room.

Jase and Josianne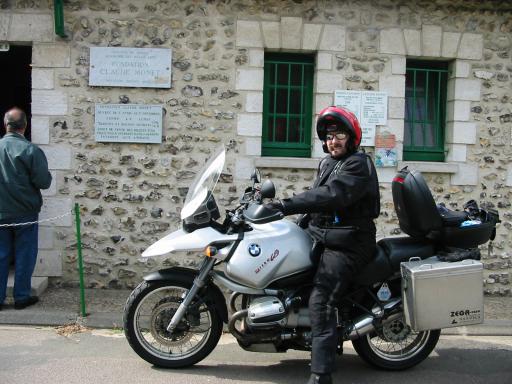 While visiting Jase I took the time to answer his IxieRally questions.
---
Arrival at Le Rouge Gazon
Under the hotel is a huge bike park!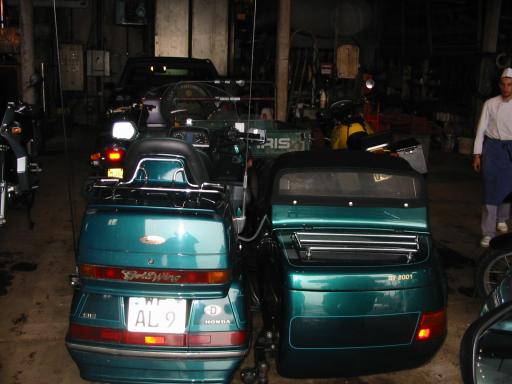 There was even room for Thomas' Goldwing outfit!

Bruno and Svempa.

Mo's classic.
On the Friday morning we went for a gentle ride out.

Darryl does some last minute fettling.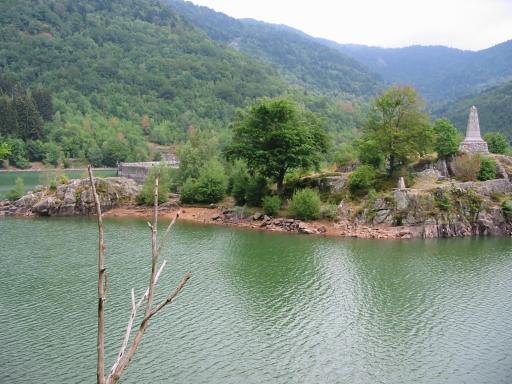 Our first rest stop was by a lovely dam.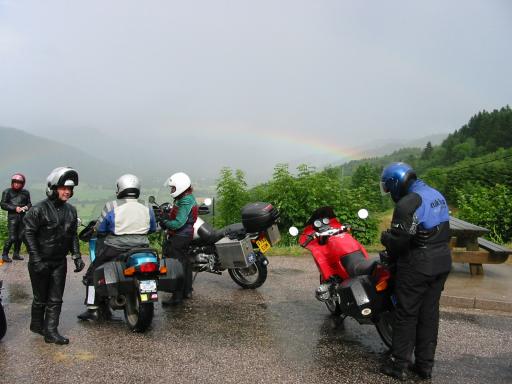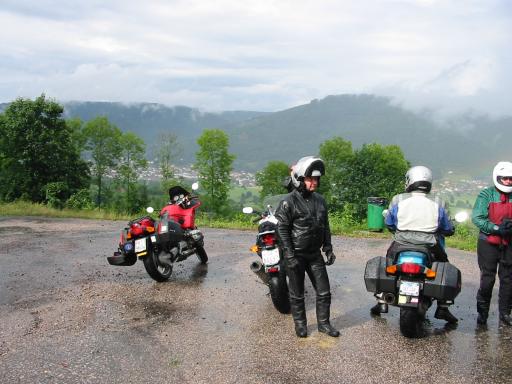 The last rest stop was very scenic, although damp.
Dinner in the evening and a chance to relax with old friends.

Duner in typical pose.

A pensive Sascha.

GioPad and Zozzo.

Various Idiots and Prezzies

Matz and Darryl

Dieter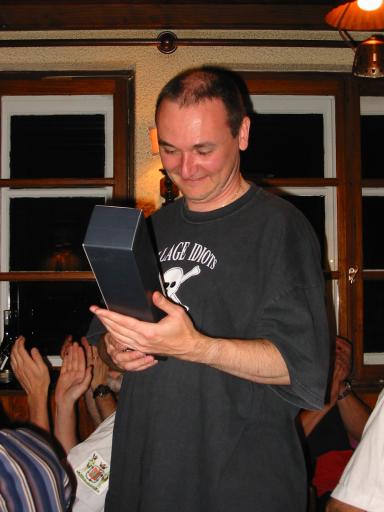 Cartz and Zozzo present Pascal with an award for advanced cat herding.

Stelios

Jeff and Gina.
Saturday
We decided not to ride today.

Silvia borrowed Kate's kit to go for a ride with Darryl.
Lunch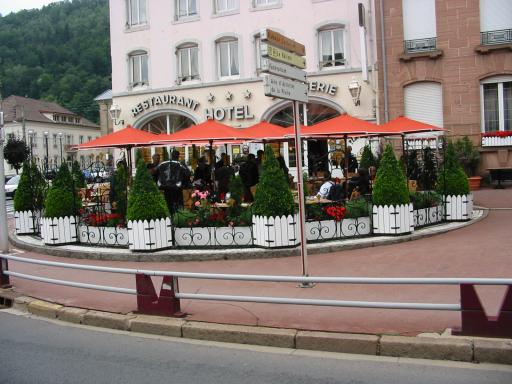 We went with Gabi and Ophelia to meet the others for lunch.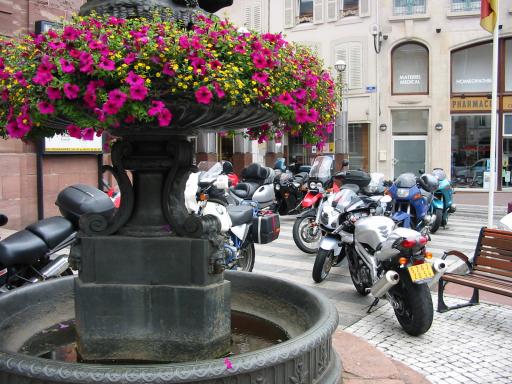 The town centre was full of wonderfull flowers, and bikes.

Darryl models his new T-Shirt.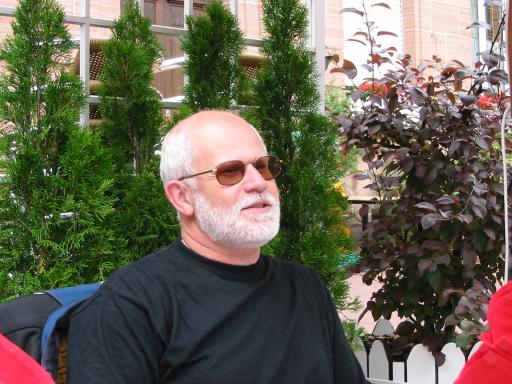 Matz looking relaxed.
Saturday dinner
Dinner on Saturday was in a hut up in the mountains (like the Hotel wasn't already in the mountains).

The Hotellier and the way he got all the food, and me, up to the hut.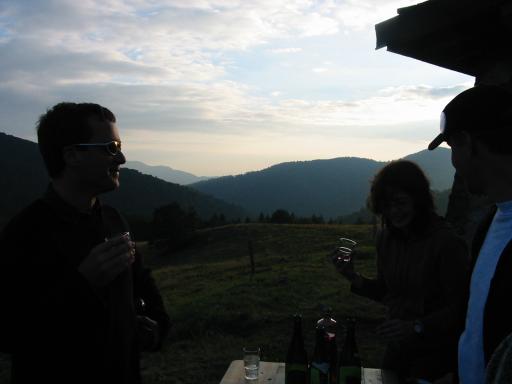 Prezzies enjoying the fantastic mountain evening.

Stelios and Ophelia.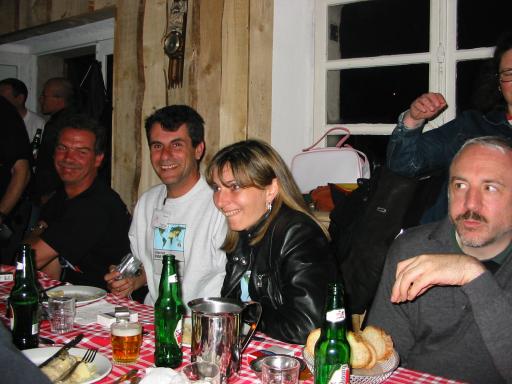 Bruno, Stelios, Ophelia and Jan.

Carlo

Marco

Danny

Duner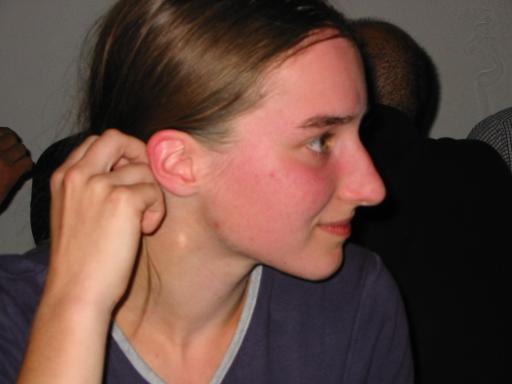 Mo's neice?

Dieter

Armand
We had a bit of a sing-song, based on Nationality.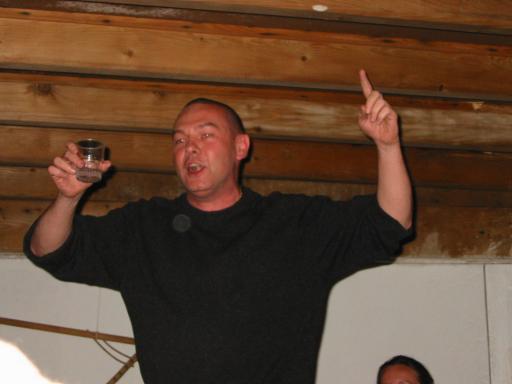 Gisland for the French.

Carlo and Berge for the Belgians.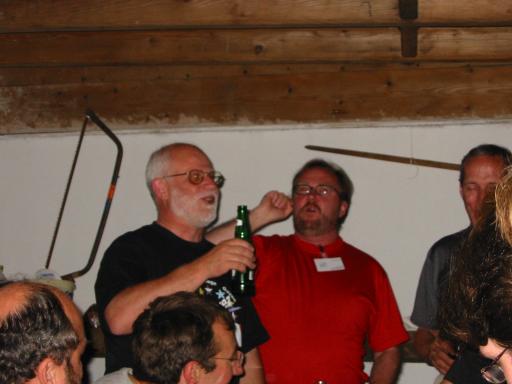 Matz and the Swedes.

Danny again.

Stelios and Ophelia for Greece.
---
Sunday and all that is left are goodbyes.

Barbera and GioPad saying goodbye to Duner.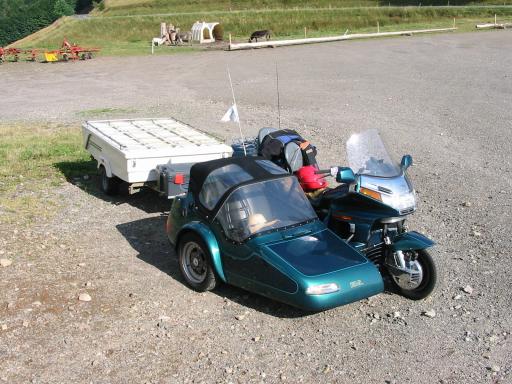 Thomas' mount.

Thomas describing riding his outfit with the trailer.

Thomas and Ingrid try Kate's GS out for size.

The view from our bedroom window.
---
Back at Jase's.

Jase's R65.

Relaxing in the back garden.

A very content cat.

Jase relaxing in his garden.