Summer 2000 Ride: Route
The routes are shown in purple.
These are 'planning' routes, not the actual tracks taken.
The tracks are shown in white with dotted black lines.
NOTE: Due to my inablity to configure the GPS correctly, the tracks are not complete.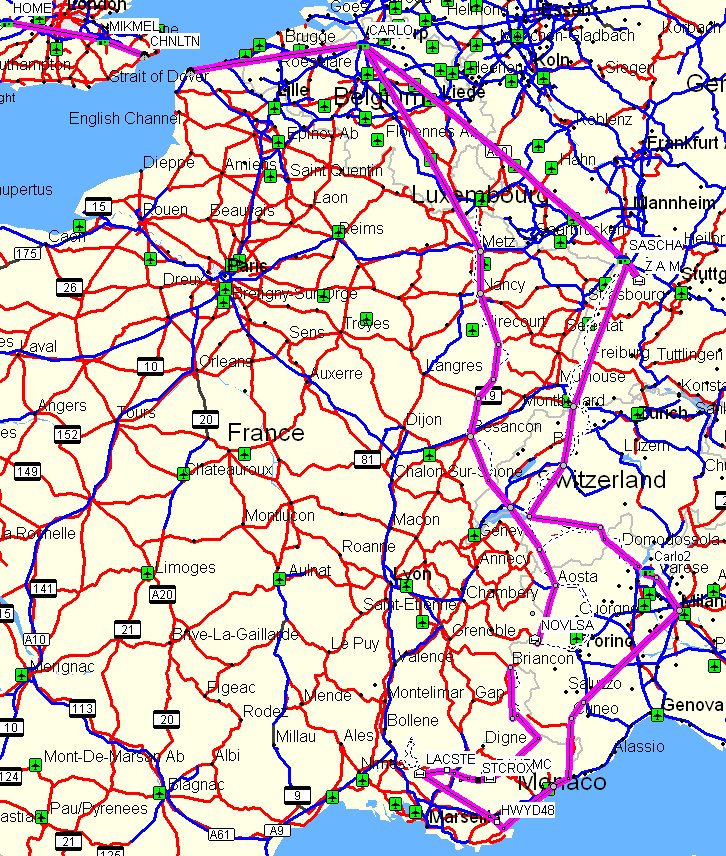 Map produced by, the excellent, Garmin MapSource software World Map.